Black Bean Salsa

The body needs great nourishment during the healing and recovery stage of postpartum. In this time of adjustment and transition it can often be difficult to find the time necessary to eat adequately for your health, energy and the support of a well established milk supply for your new baby. This salsa makes that easy! Packed with omegas, healthy fat, a ton of nutrients, and added protein depending on your dipping choice.
This recipe was passed down to me from one of my Midwives, and has been a blessing to me in the last 5 years I have been a breastfeeding Momma!
ENJOY!
Ingredients
Use all organic ingredients if possible.
Salsa Ingredients
1 Large Tomato Diced
1 Can Organic Sweet Corn Kernels
1 Can Organic Black Beans
1 Bunch Green Onions Diced
1 Bunch Cilantro Finely Chopped
1 Red Bell Pepper Diced
1 Large Avocado (Diced – to be added with the drizzle ingredients)
5 – 8 Cloves Garlic Finely Chopped
Drizzle Ingredients
1/3 Cup Freshly Squeezed Lime Juice
1/3 Cup Flax Seed Oil
1/4 Cup Olive Oil
1 – 3 Drop(s) Lime Essential Oil (CPTG Grade)
1 – 3 Drop(s) Fennel Essential Oil (CPTG Grade)
(Avocado)
Seasonings
Sea Salt to taste
1/4 tsp. Ground Cayenne Pepper (Optional) (May add more, if you like spicy!)
Mix all salsa ingredient together and stir.
Pour drizzle ingredients over the top and stir. Add avocado. Avocado may brown due to air exposure, but will still be good in the lime juices.
Add seasonings and stir again.
Stores in fridge for about a week depending on your fridges internal temperature.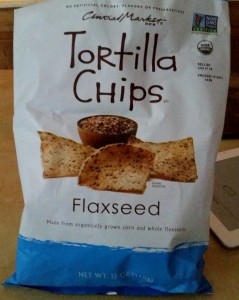 Enjoy with some flax seed chips
for additional protein intake!
6 grams in 7 chips!
YUMMY!